PORTABLE COOLING POWER WITH SANSTORM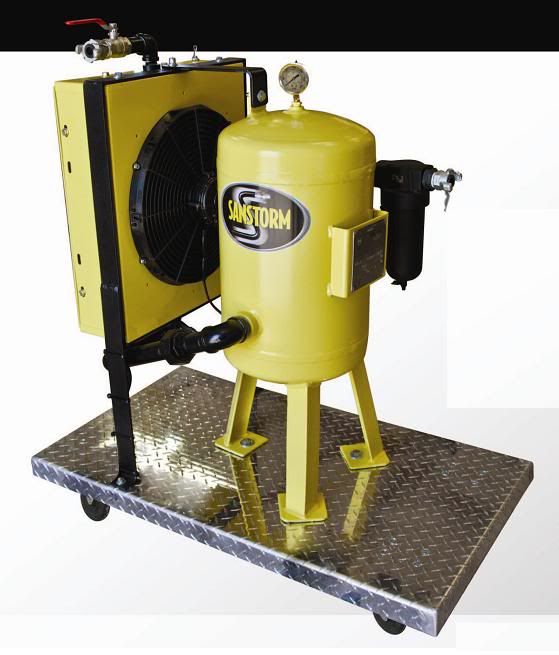 12V DC Powered Aftercooler Moisture Removal System for portable and stationary abrasive blasting. When paired with a Sanstorm blaster, there are no limits!
The power driven heat exchanger lowers the air temperature down to within 2 degrees of ambient. This essentially drops the water out of the compressed air. The water is then trapped by highly efficient coalescing moisture collectors keeping moisture from going into the operating machinery, such as the blast machine.
Sandblasting is just one of the many blasting options you have with Sanstorm. Sanstorm machines are built to last, and have been since 1941. Blast Dry, Wet, and Slurry…Sanstorm can handle it all. Call today for more information on the blasters, cooling systems, and new Dustless blasting series. (800) 727-5707