Sanstorm's Cooling System keeps you Blasting!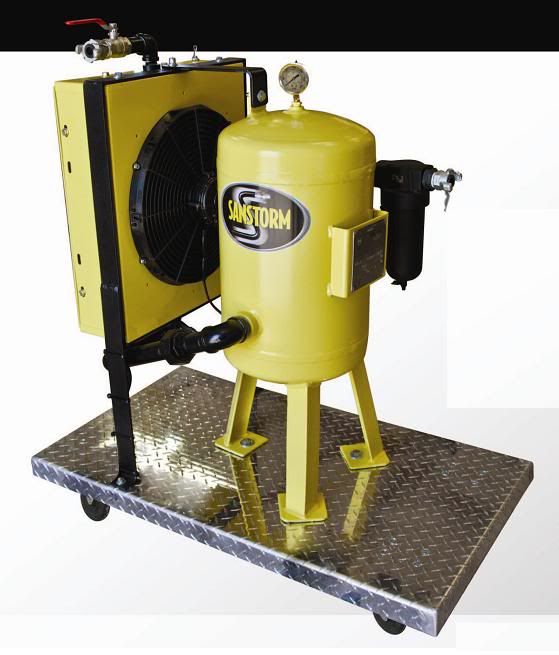 The Sanstorm Cooling Package is perfect for use with fine and soluble abrasives. Wth Sanstorm's patented technology, the same tool can save you time and money, regardless of what you are blasting…or blasting with.
Customers tell Sanstorm about its durability and continuous duty in the field. In fact, one customer from over thirty years ago still brags about his Sanstorm pot. He states that the pot has been in constant use for those thirty years despite being dropped out of a moving truck, and being hit by a farm tractor! No matter the weather or conditions, Sanstorm performs…even in below zero weather.
As seen in JCPL and The Municipal , Sanstorm can be your perfect profit booster! American made for over seventy years, and remains the only Abrasive Blast Manufacturer offering a lifetime warranty on tank assemblies. Proudly made in the USA. Check out their equipment in action online at www.sanstormblasters.com or call them at (800) 727-5707 to find out more.