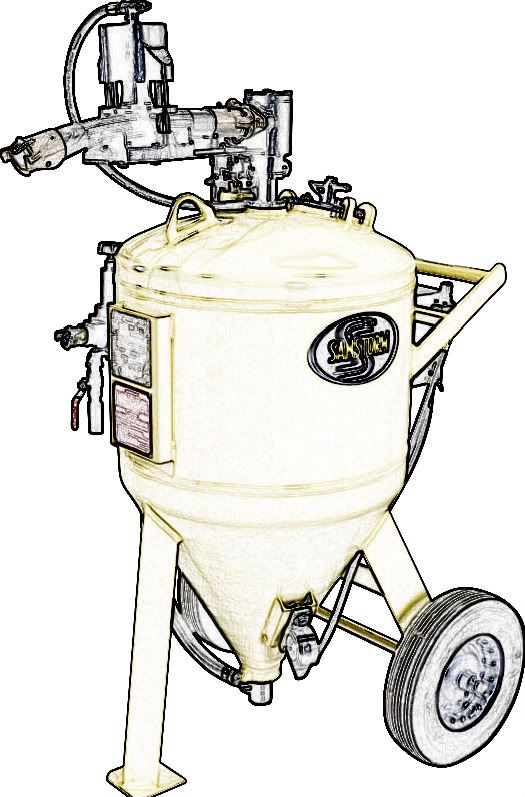 Blast Dry, Wet, or Dustless
Blasting DUSTLESS is no longer a dream. Sanstorm introduces the newest blaster in the lineup – the DB series. This blaster is capable of blasting dry, wet, or slurry. By adding recycled glass and water IN THE TANK, you can achieve dustless blasting.
Tight areas, like mines and pipelines previously off limits to the blasting world, are now ideal situations for this DB Series blaster. This blaster accomplishes what Clemco, Schmidt, and others only dream of.
Sanstorm was not only featured at the recent SSPC (Society for Protective Coatings) 2011 Show and The Rental Show,- but can boost YOUR profits with the machines that are built to last! American Made. Check out their equipment in action online at www.sanstormblasters.com or call them at (800) 727-5707 to find out more.