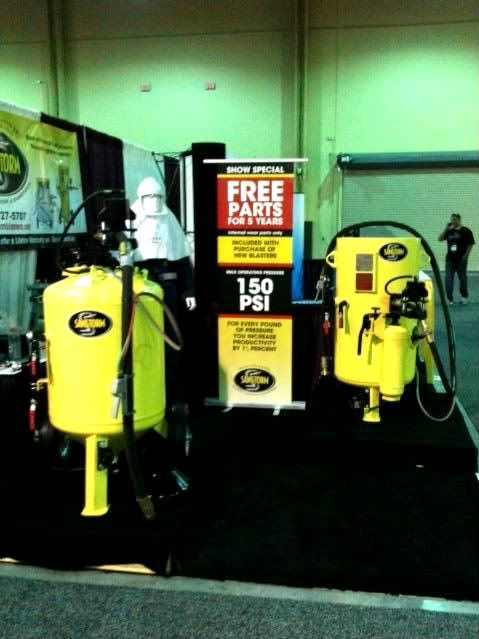 Sanstorm participated in the 2011 SSPC show. SSPC (Society for Protective Coatings) puts on a technical show each January. Sanstorm's patented technology is simple, trouble free, versatile, and efficient… making it the blaster of choice for the Coatings Market. Other machines often require you to inventory numerous parts, kits, gauges, valves and more. With only three parts that can wear, Sanstorm tanks enjoy maintenance free years of operation.
Customers tell Sanstorm about its durability and continuous duty in the field. In just the past month alone, two Sanstorm owners have called us to ask for nozzles after over FORTY YEARS of service! They tell us the pot has been in constant use for all those years despite being dropped out of a moving truck, and being hit by a farm tractor! No matter the weather or conditions, Sanstorm performs…even in below zero weather.
Not only featured at the recent SSPC (Society for Protective Coatings) 2011 Show and The Rental Show,- boost YOUR profits with the machines that are built to last! American Made. Check out their equipment in action online at www.sanstormblasters.com or call them at (800) 727-5707 to find out more.