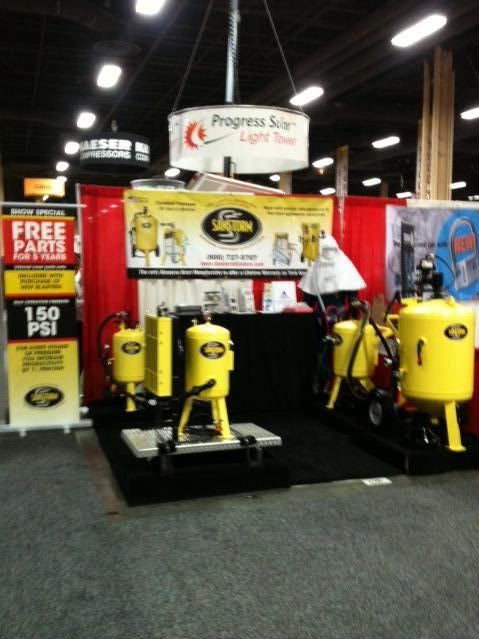 Sanstorm enjoyed a lot of attention at the 2011 Rental show. Sanstorm's patented technology is simple, trouble free, versatile, and efficient… making it the blaster of choice for the Rental Market. Other machines often require you to inventory numerous parts, kits, gauges, valves and more. Sanstorm tanks have only three wear items, so maintenance is few and far in between jobs.
Customers tell Sanstorm about its durability and continuous duty in the field. In fact, one customer from over thirty years ago still brags about his Sanstorm pot. He states that the pot has been in constant use for those thirty years despite being dropped out of a moving truck, and being hit by a farm tractor! No matter the weather or conditions, Sanstorm performs…even in below zero weather.
Sanstorm machines last for decades and are easy to maintain. American made for almost seventy years! Check out their equipment in action online at www.sanstormblasters.com or call them at (800) 727-5707 to find out more.