If you must clean pipelines or other tight places, dustless blasting is for you! These all weather Dustless Blasters reduce media consumption by two-thirds so containment requirements and disposal costs are cut dramatically. The non-sparking DB machines blast at 150 PSI and safely remove coatings as thick as 25 mil at 3 square feet per minute!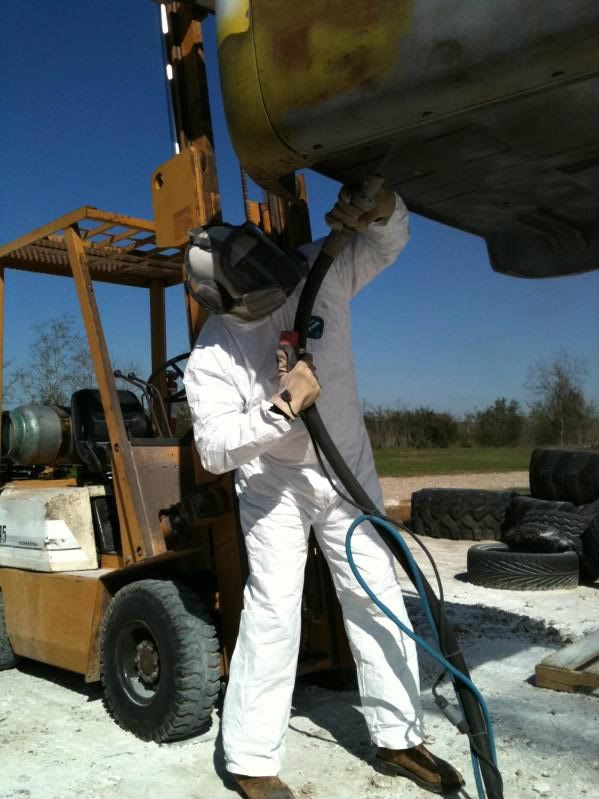 Remove Oil & Paint from:
-Aluminum
-Steel
-Cast Iron
-Brass
Parameters:
-Dust Free
-Spark Free
-No Hazardous Waste
-No Production Down Time
Reduced Containment:
-Dust Free
-Non-Sparking
-Encapsulates Removed Coating
RESULT: 100% Control, 100% Clean in Fraction of normal time.
Contact Dustless Blasting today for more information at (800) 216-7632 or online at www.dustlessblasting.com.
As advertised in the upcoming JCPL, Sanstorm, like Dustless Blasting is the American Original that lasts forever.
LIKE us on Facebook – www.facebook.com/Sanstorm
(800) 727-5707 / www.sanstorm-blasters.com